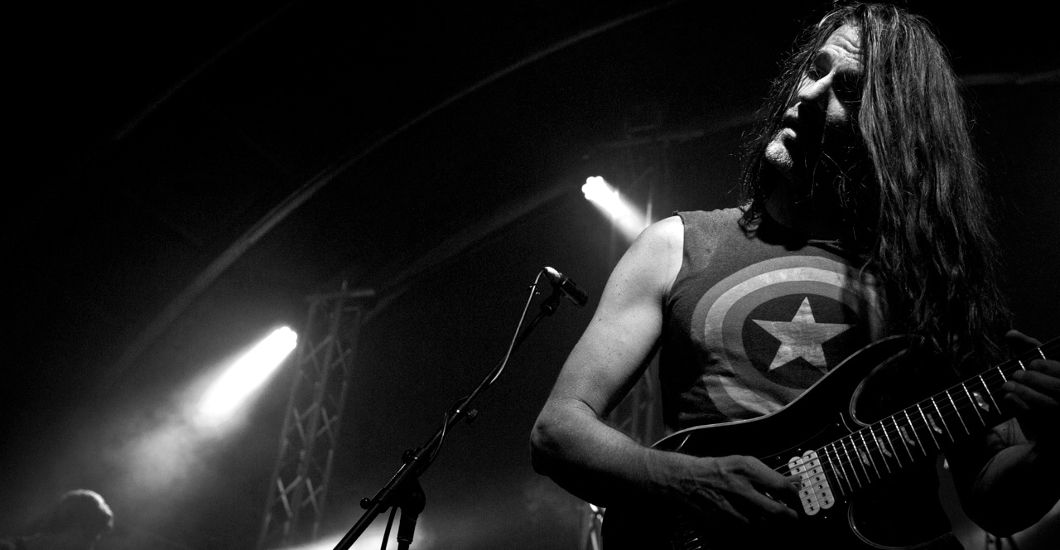 Simon Gardner is one Brisbane's premier rock guitarists and pre-eminent guitar teachers. At the age of 13, Simon commenced guitar lessons at Brisbane Grammar School under the expert tutelage of the late Rick Purdie. In 1989, Simon went on to be further his guitar studies at Musician's Institute in Hollywood, California. As a teacher, Simon has been delivering lessons since 1988 and form 2006 to 2017 ran his own music tuition hub, Simon Gardner Music.
Simon is now a freelance teacher at the Independant Music Academy, Windsor, JMC Academy and also private tuition.
As an artist, Simon has released 5 solo albums and has produced numerous albums for other artists. As a performer, he has supported artists such as Joe Satriani and is first call guitarist with the Queensland Pops Orchestra. Simon is also a guitar examiner for the AMEB and Rockschool as well as regularly performing live with a variety of bands and artists ranging from acoustic jazz to his own progressive instrumental band The Big Sky. This year has seen Simon perform on more regular basis with The Big Sky including supports for Phil Emmanuel, Tim Gaze, Kevin Borich and the 2017 Melbourne Guitar Show.
More recently, Simon has become a proud endorsee of Ibanez guitars and delivers clinics on a regular basis throughout Queensland and the 2017 Melbourne Guitar Show.
"Gardner's work is intensely original and he is extremely good at painting emotions with his guitar!" — Guitarist Australia
"Simon reminds me of a high-tech David Gilmour, but he has a style of his own and is breaking new eclectic ground." — Mike Varney, Guitar Player Magazine Spotlight
Subscribe to Newsletter
If you'd like to keep up to date with the gigs I'm in and other news, please subscribe to my newsletter.